2005-2010 Mustang vehicles may exhibit excessive axle whine noise.
SERVICE PROCEDURE
This condition may be corrected by installing tuned dampers on the rear axle assembly, if not already installed.
Check the rear axle assembly for the presence of tuned dampers. (Figures 1-2)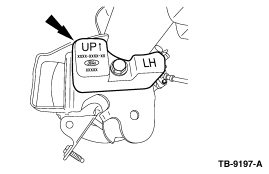 Figure 1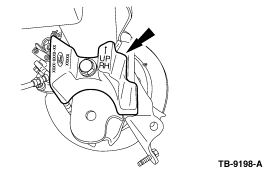 Figure 2
If not present, then install tuned dampers. Refer to the installation instruction sheet included in the damper kit.
NOTE: NO DRILLING IS REQUIRED IF DAMPER MOUNTING HOLES ARE PRESENT. VEHICLES BUILT AFTER 11/15/2004 ALREADY HAVE THE REQUIRED DAMPER MOUNTING HOLES.
If whine noise persists, then continue with normal diagnostics per Workshop Manual.